About Us
We are a snowmobile club servicing the Tri-Town areas of Alstead, Acworth, and Langdon, New Hampshire.
The Tri-Town Trailblazers provide a well-maintained trail system encompassing the State Corridor 5 and local trails servicing the Tri-Town areas of Alstead, Acworth, and Langdon, New Hampshire. We pride ourselves on maintaining good relationships with the landowners, who make it possible for our enjoyment. The Tri-Town Trailblazers' Club encourages safe conduct, proper riding, and appreciation of the land we use.
The Tri-Town Trailblazers Membership Year is from July 1st through June 30th. Meetings are held the 3rd Tuesday of each month from September thru April at the Alstead Fire Station, Hill Rd, Alstead, NH at 7pm.
The Tri-Town Trailblazers wish to thank all the property owners for their generosity in the use of their land. Please respect the requests of the property owners so we can continue to use their land.

Club History
The Tri-Town Trailblazers snowmobile club was formed in 1971......
Some of the original founding members include:
Frank Dustin, Ralph and Georgiana Timpano, Bruce Bellows, Les and Sandy Green, Chauncy Rabtoy, Ray Monty and Davey Knight.
If you have additional historic information about the club that you would like to share here, please use the "Contact Us" form below to send the details. Please include contact information in case we have any questions.
Events
Look here to find out what is happening with our club.
Meetings are held the 3rd Tuesday of each month from September thru April at the Alstead Fire Station, Hill Rd, Alstead, NH at 7pm.
We send out email reminders about regular meetings and special events. If you do not recieve email notices and would like to, please fill out the "contact us" form at the bottom of this page and include the email address where you would like to receive notices.
Special December meeting date due to the holiday: Tuesday, December 13, 2016 7pm.
Membership
OnLine Membership Signup
As of January 1, 2016 club memberships can be obtained either through the new NHSA online membership sales site at www.nhsamembership.com or the old way with selected agents - ie - Fall Mt Small Engine(Charlestown), Gendron n Fisher(Alstead), Smart Recreation, Pinnacle View Equip(Walpole), and Drewsville Store.
You have the option of joining any, or as many Clubs as you want to support.
Because of increased Credit Card Fees to Businesses, plan on paying for OHRV Registration Fees with Cash or Check, or an "added processing fee" for Credit Card Use
Please visit NH Snowmobile Association and read the article at the very bottom of the page for a clear picture of the new procedure.
Trails
Information about our trails
Please patronize the So Acworth Community store (on rt. 5) as much as you can!!!!!!! We are having land owner issues in the area and a steady stream of sleds at the store would help our cause. The store is non-profit and community run.
ATTENTION!!! We have permission from our land owners for a trail across their property, WE DO NOT have permission to ride wherever we want. Just because there is no "Stay in Trail" sign DOES NOT mean you can ride where you want!! STAY IN TRAIL OR STAY HOME!!
Here are some maintenance projects on our to-do list if you have time to help out the club.....
Trail work and brush out can be started, Tom Luck knows where the Trimmer and Chainsaw are.
There are plans afoot to bury PVC Tubes where they're needed to place sign posts in after the ground is frozen.
We have a few bridges that need to be re-decked. Please contact Tom Smidutz if you are interested in helping with this project.
Below are links to other NH snowmobile clubs.
Blow-Me-Down Snow Riders
166 Route 120, Plainfield, NH 03781

Old 4 Rod, Gun & Snowmobile Club
PO Box 679, Charlestown, NH 03603

Hidden Valley Sno-Riders
PO Box 98, Lempster, NH 03605

Washington Snow Riders
PO Box 401, Washington, NH 03280

Twin Ridge Mountaineers
PO Box 262, Goshen, NH 03752

Crescent Lake Region Sno-Riders
PO Box 992, Claremont, NH 03743

Blue Mountain Snow Dusters, ORC
PO Box 428, Grantham, NH 03753

Shugah Valley Snow Riders, Inc.
PO Box 944, Claremont, NH 03743

Lake Sunapee Snowmobile Club
P.O. Box 391, Newbury, NH 03255

Hooper Hill Hoppers, Inc.
P.O. Box 142, Walpole, NH. 03608

Other snowmobile releated links
Photo Gallery
Pictures of club events over the years.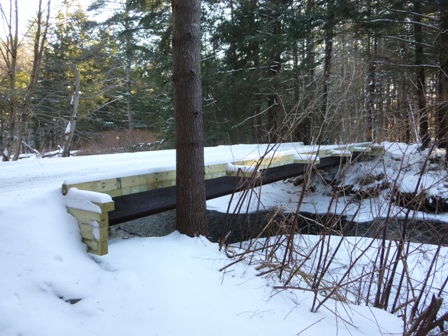 New bridge over Great Brook at Lower Cemetary Rd - 2015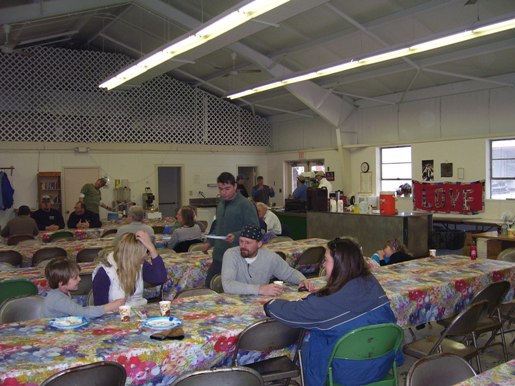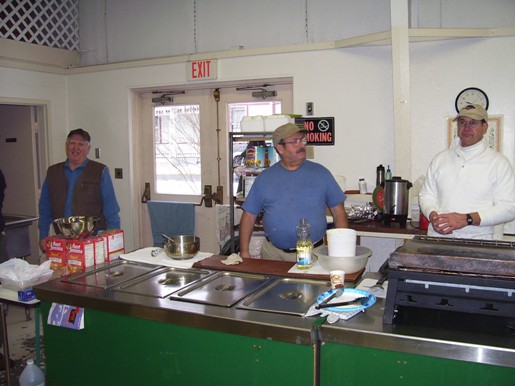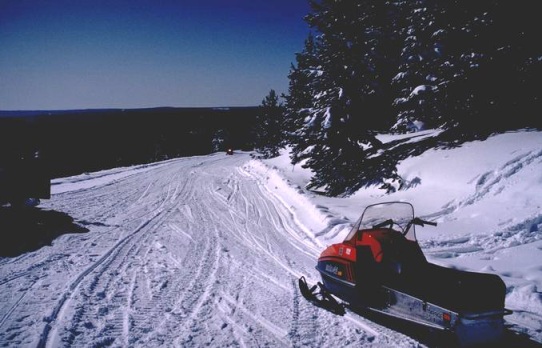 Clubhouse panorama during poker run
Contact Us
Please use the form below to contact club officers if you do not have their direct email or phone number
Club Officers
| Title | Name | Contact |
| --- | --- | --- |
| President | Tom Luck | Please use web form |
| Vice President | To Be Determined | Please use web form |
| Trailmaster / Admin | Tom Smidutz | (603) 835-2163 |
| Secretary | Kathy Luck | Please use web form |
| Treasurer | Scott Gendron | Please use web form |